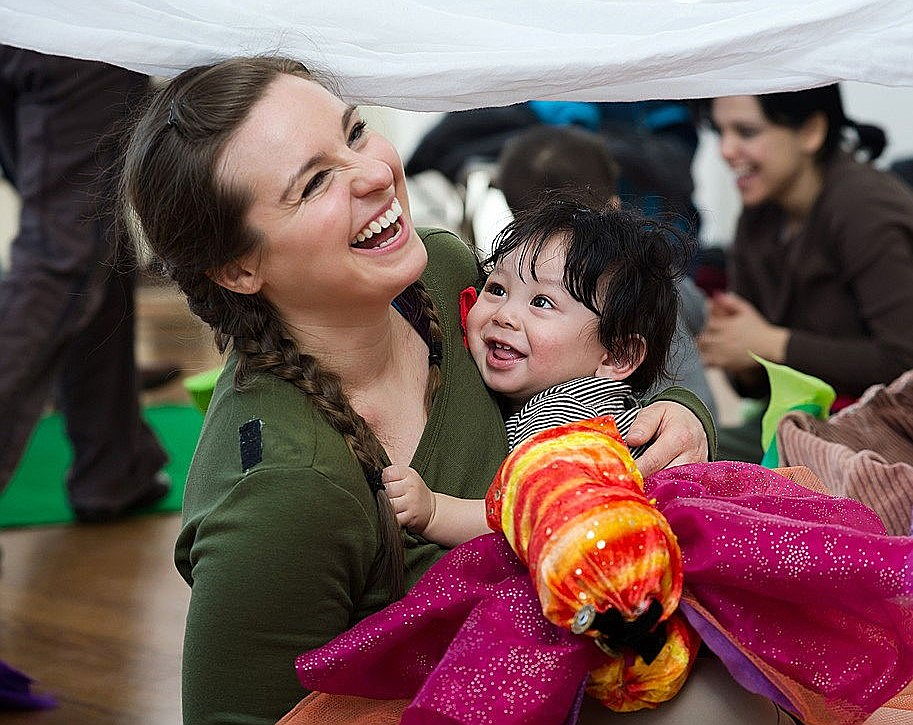 Arts on the Horizon values intelligent, innovative, and original work for diverse young audiences that is accessible, affordable, inspiring, and fun. We believe that the arts play an important role in the life of a child. Our interactive, nonverbal shows are performed by professional, adult actors.
Arts on the Horizon's original,
world-premiere performances are designed to take place in an intimate setting where children not only feel comfortable to learn and explore, but also are an integral part of the performance itself. We have the utmost respect for children, and hope that as we provide possibly their first theatrical experience, that it entertains and challenges them, sparks their creativity, and enhances their imaginative play.By giving to Arts on the Horizon today, you are partnering with us to bring the gift of theatre to young children.
This spring, Arts on the Horizon needs your support more than ever. Due to the COVID-19 outbreak, the remainder of our programming for the season has been postponed or cancelled. Today, we are launching our "Hope on the Horizon" fundraising campaign. We are asking that you join us to keep our doors open and continue providing theatre and arts education programs for young children. We hope you will join us as we aim to raise $20,000 to continue our programming in the 2020/2021 season. Please help keep hope alive at Arts on the Horizon.
We strive for: excellence and innovation in theatre for the very young; to produce high-quality theatre for very young audiences at an affordable rate; and to focus on clear and accessible storytelling.Our inaugural show premiered in 2011. Since then, we have performed at the Kennedy Center's Millennium Stage, the Atlas Performing Arts Center, Workhouse Arts Center, as part of the 2015 National Cherry Blossom Festival, and were selected to perform at the national festival, One Theatre World, in 2013 at Cleveland's PlayhouseSquare. We have produced 14 original shows and the momentum is continuing with 5 shows currently in development for upcoming seasons.
Arts on the Horizon was one of three companies nominated for The 2016 John Aniello Award for Outstanding Emerging Theatre Company which recognizes new theatre companies for their exceptional work. In 2017, Arts on the Horizon was honored by the Virginia Commission for the Arts with a 50 for 50 Arts Inspiration Award in the category of Emerging Artists and Organizations. Between 2018 and 2020, five of our productions were nominated for Helen Hayes awards in the "Outstanding Production - Theatre for Young Audiences" category.