End of Life Choices California Foundation Building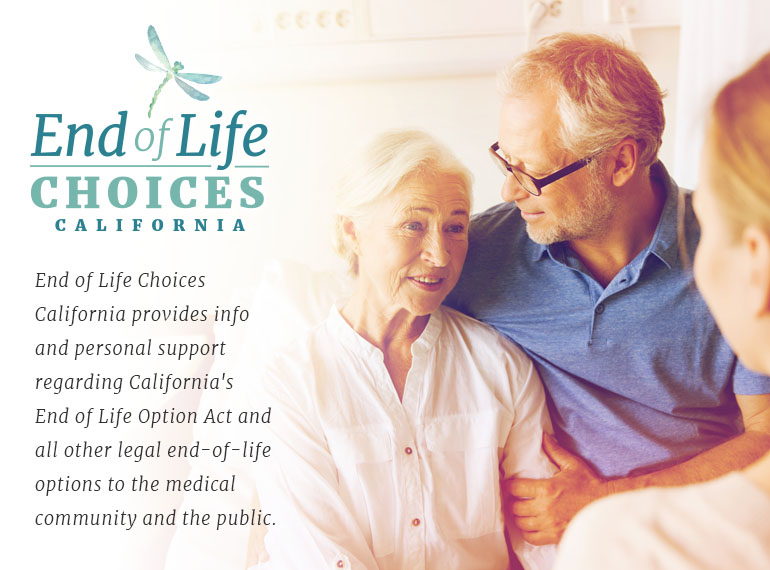 Help support fully-informed end of life decision-making for all Californians.
$20,072
raised by 60 people
$60,000 goal
EOLCCA 2020 Hope and Vision
Update posted 3 years ago
We have been thinking about how we want to grow in 2020 and are working to clarify our vision for the coming year. But, sometimes it helps to look back to where we have been and where we are now in order to look ahead. In doing so, we surprised even ourselves by how much EOLCCA has accomplished since its inception in February 2019. We wanted to share that with you: our friends, clients, and supporters. It has been a whirlwind year.
In ten short months, we have accomplished a LOT. As an all-volunteer organization run pro-bono by the founders, we have already achieved several exciting milestones. We started on a shoestring budget and to date have successfully raised $45,000 with the help of a major gift of $10,000, as well as donations from other kind and generous people who believe in our mission.
Those initial dollars enabled us to begin building critical infrastructure. We,
obtained our official IRS 501(c)(3) nonprofit designation
created and are maintaining a welcoming, resource-rich website
purchased essential data management software, insurance, and phone line
marketed our services and created a social media presence with Facebook postings, modest promotions and regular blog posts on the website
developed curriculum for and hosted two volunteer training sessions (Los Angeles and San Francisco) to start building a strong and committed core of Client Advocate Volunteers.
Since we launched our website in May, we have become a virtual clearinghouse on Medical Aid in Dying (MAID) in California. The initial ramp-up phase has manifested a steadily growing stream of phone calls and email requests for information from the general public as well as health care professionals.
To date, 38 individuals and their families throughout the state became our clients seeking MAID, 12 have died at the time and place of their choosing using a MAID prescription, and several other clients are in the process of concluding the 15-day waiting period and planning to ingest. We have been honored to be a supportive presence at the majority of these planned deaths.
Our volunteers have also given 28 community-based presentations, participated in a groundbreaking End of Life Symposium organized by LA's City of Hope Cancer Center in Duarte CA, and provided seven in-services for hospices and their physicians in the San Diego, Los Angeles and San Francisco Bay areas. We have discovered ten more physicians who are willing and have prescribed MAID whom we can now connect to clients who are having trouble finding a participating physician. We have also published 27 blogs and thought pieces and garnered more than 250 followers. And, the list continues to grow.
Whew! All that said, our vision for 2020 remains steadfastly the same. It is our intention to continue providing all programs and services on a volunteer basis and at no charge so they are accessible to anyone who wants or needs them. Our hope is that this year we will gain the ability to hire a Program Coordinator to support to our Client Advocate Volunteer program and our Management Team. This will ensure we can keep things running smoothly as we continue to grow.
We hope you can support us with good thoughts, cheering from the sidelines, and a generous contribution. Your gift now will enable us to launch our next phase of growth so that EOLCCA can reach out to and educate more Californians about all legal end of life options including the California End of Life Option Act throughout 2020.
Thank you!
Serving ALL Californians
End of Life Choices California was founded by Judy, Karen, Lynne and Claudia, out of an abiding belief that all Californians diagnosed with a chronic or terminal illness should have factual information about and access to all legal options concerning their end of life wishes. We were concerned that too many Californians, their families, and loved ones facing end-of-life decisions, remain uninformed about end-of-life choices, or how to access medical aid in dying, now legal in California, thanks to the passage of the End of Life Option Act.
Our goal: factual info and personal support
EOLCCA's Founders believe that Californians will benefit from a statewide community network of Client Advocate Volunteers to ensure that everyone can obtain the information and support they need to make the choice for a death consistent with their beliefs and values. EOLCCA was organized and is currently run by volunteers, but with enough financial support, we plan to bring on several key staff members within the next 2 years.
Our path
EOLCCA began on February 19, 2019. Within our first two months of operation, we became officially recognized as a nonprofit corporation by the California Secretary of State, wrote our Bylaws, and established a Board of Directors and Advisory Committee. We have also received our official designation as a public charity organized under Internal Revenue Code section 501(c)(3) effective as of February 19, 2019.
Our startup campaign
During EOLCCA's organization-building phase throughout 2019, we received over $35,000 to support our work. In that time, we built EOLCCA's structural foundation, establishing a growing presence in our local California communities, recruiting and training Client Advocate Volunteers, and most importantly, helping our year first clients. We couldn't have done this without crucial early donations.
Thank you!
Thank you to all our early donors for making generous gifts to help launch EOLCCA's vital work.
Learn more and share
Please share our links and information with others.
Visit us at endoflifechoicesca.org or on facebook.com! If you would like someone to speak to your group, small or large, please go our scheduling page.
End of Life Choices California
out in the community: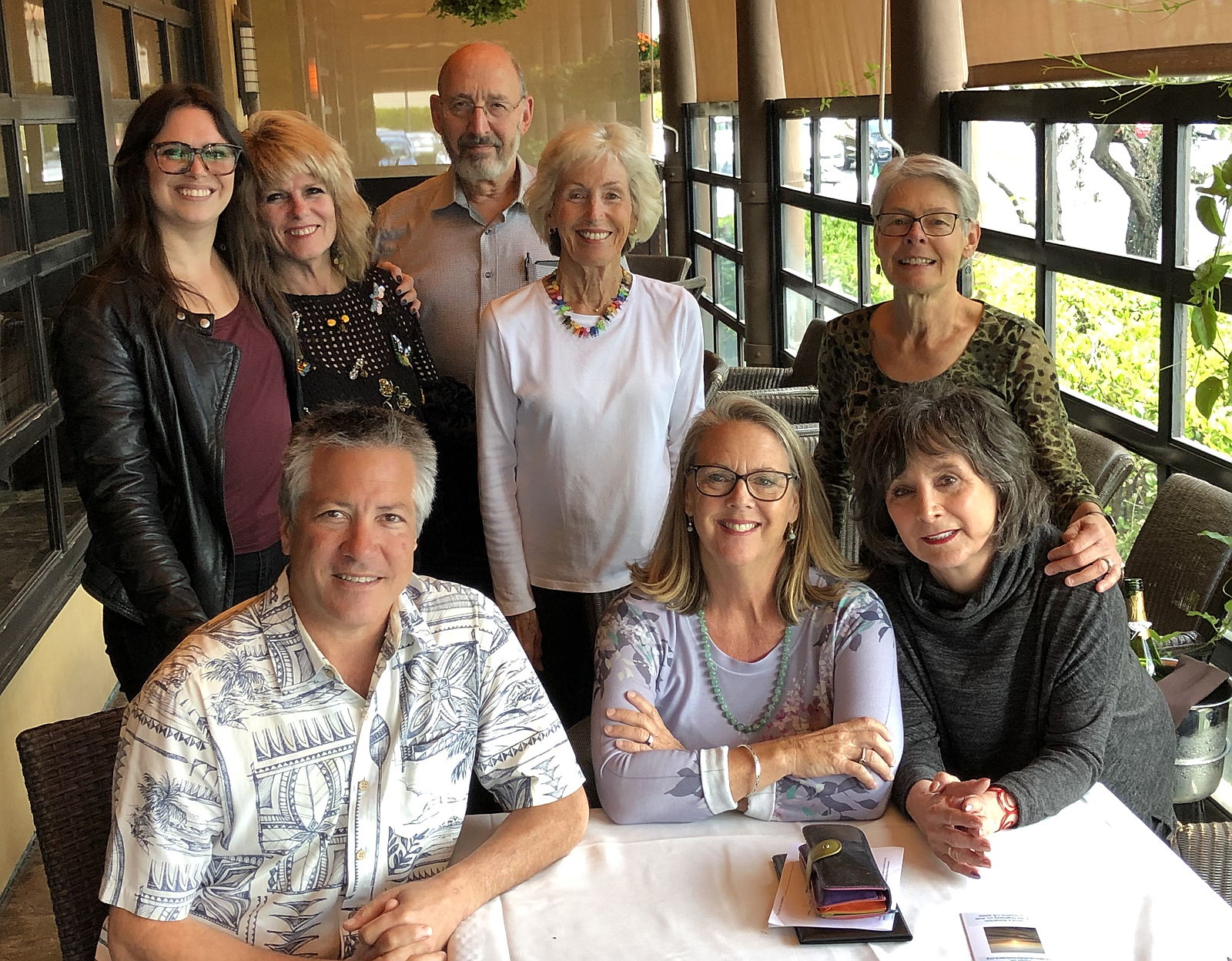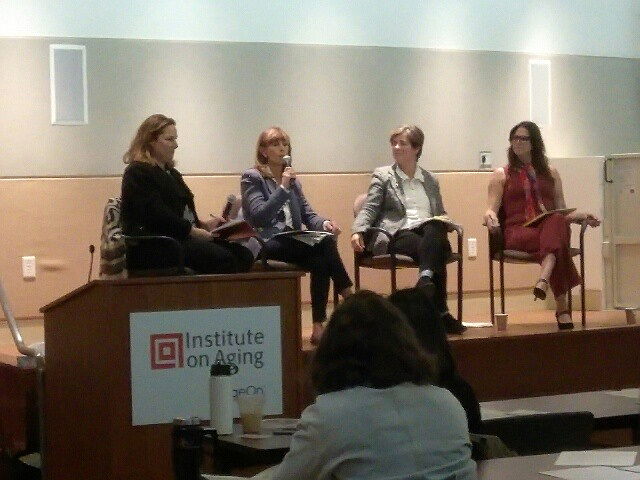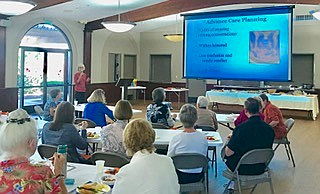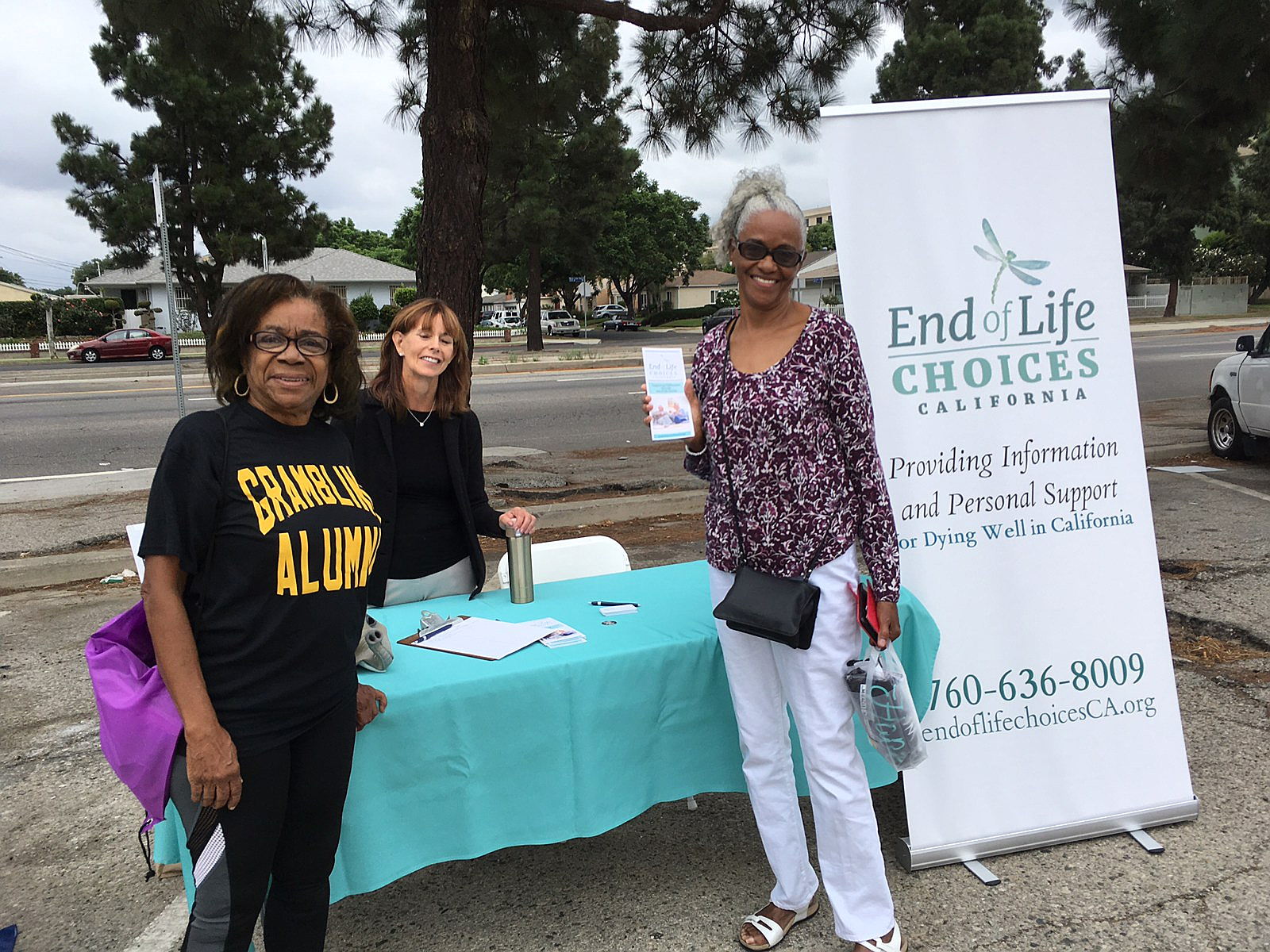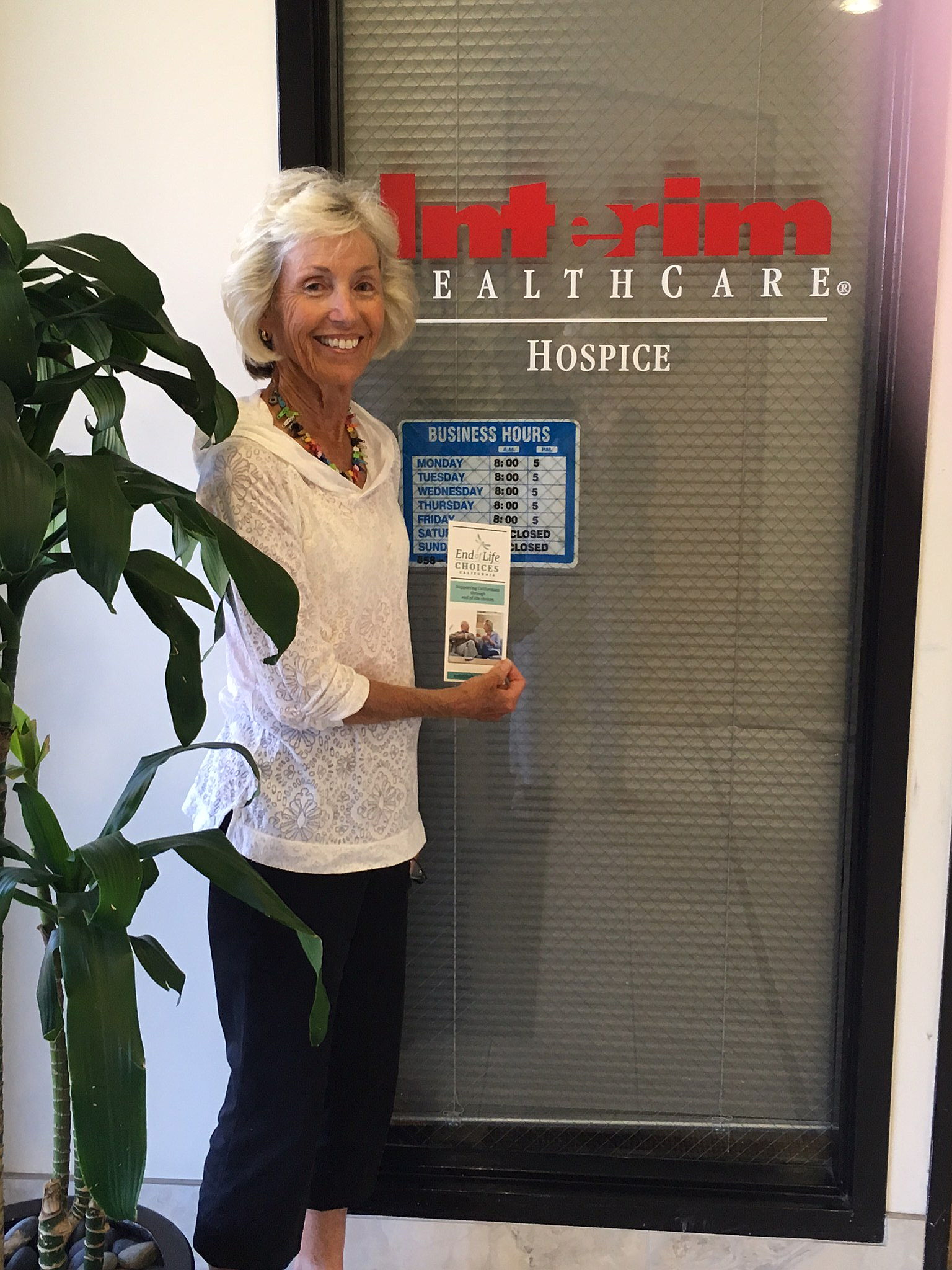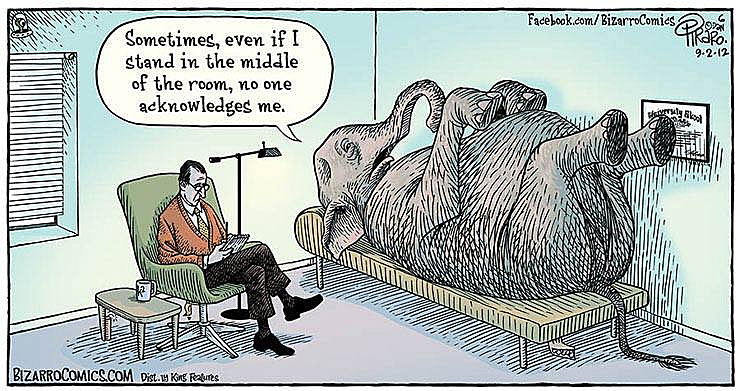 Can We Talk About Dying?

We're proud to have achieved our 2019 Bronze Seal of Transparency on GuideStar