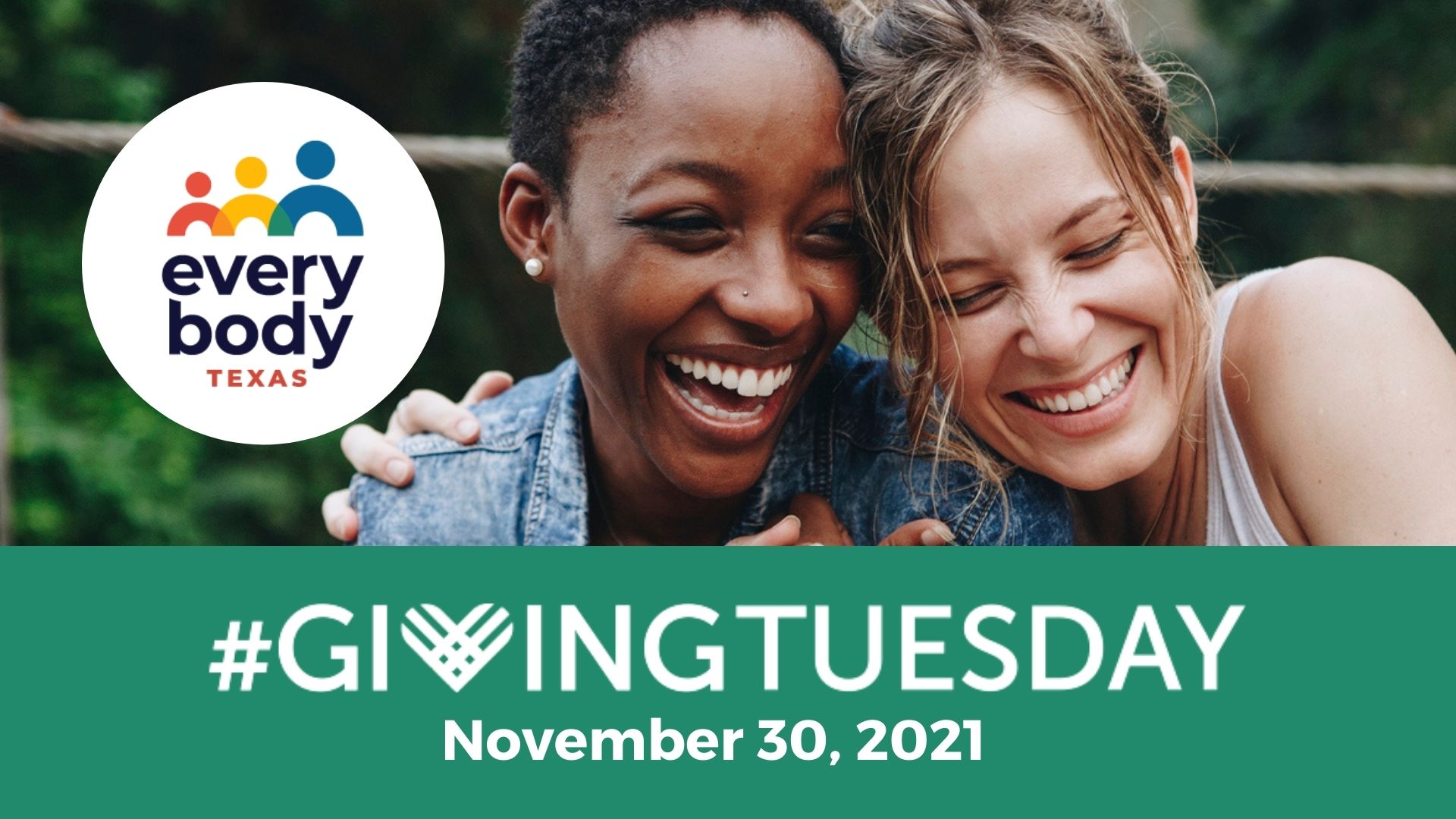 $5,835
raised by 15 people
$10,000 goal
Kicking off early
Update posted 2 years ago
Giving Tuesday is Tuesday November 30, 2021, but we know that it can take some time to make plans or even remember the important stuff. So, we're kicking off our Giving Tuesday giving early:
All donations made between now and December 4, 2021 will count towards our $10,000 Giving Tuesday goal!
Thank you for your support! Please feel free to reach out at info@everybodytexas.org if you have any questions. 


Contraception access is more important than ever
As of September 1, 2021, access to abortion services is extremely limited in Texas, which means contraceptive access is more important than ever. We believe that all people should be able to control if, when, and how to have a child—and do so on their own terms and timeline.
Every Body Texas is committed to safe, high-quality, unbiased sexual and reproductive healthcare for all people. As the statewide Title X administrator, we support a network of 36 agencies with more than 170 locations across Texas. Title X clinics provide confidential, low-cost or free contraception services as well as sexually transmitted infection (STI) screening, testing, and treatment. No one is turned away because they can't pay.
All appointments can be kept confidential, and teens can get care without consent of a parent or guardian. Additionally, Title X clinics can provide free or low-cost emergency contraception (EC). If taken within days of unprotected sex, EC can prevent pregnancy. Every client, regardless of gender, can get EC before they need it, take it home, and keep it on hand for when they may need it.
Every Body Texas is committed to ensuring all birth control options are accessible to everyone who needs them—regardless of ability to pay, age, or other life circumstances.