Someone left this mom and her puppies at a shelter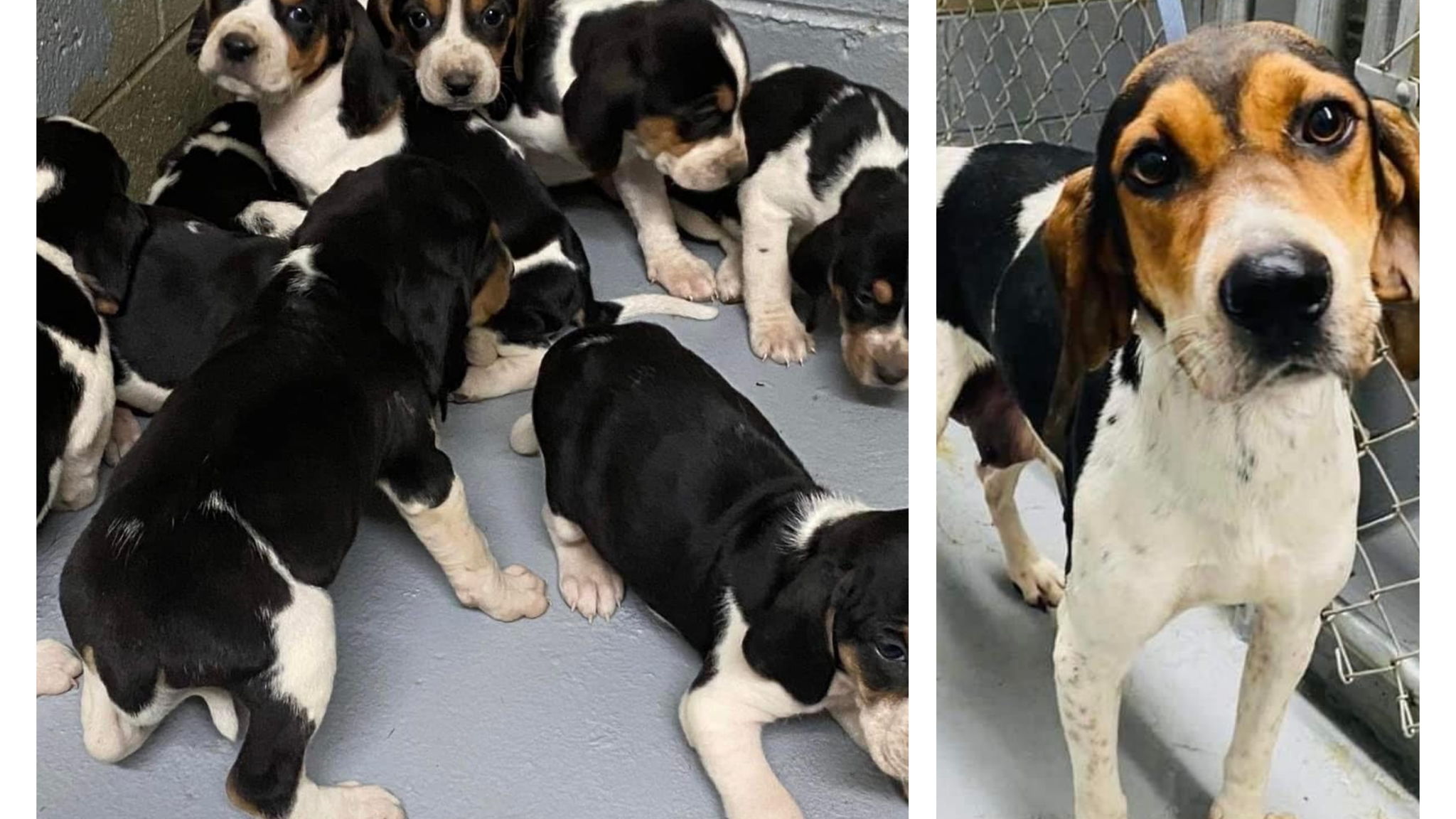 This family needs a fresh start.
$450
raised by 9 people
$2,550 goal
People can be so cruel. We can't imagine why someone would just dump a mom and nine puppies at a rural Virginia shelter. The mom is a beagle/hound mix who is 2 to 3 years old and about 40 lbs, but too skinny and in need of better nourishment. The nine puppies include five males and four females, and they're 5 weeks old. Each one is just about 5 lbs.
The shelter is no place for puppies. They need a quiet and clean place to get bigger and stronger. We want to get this sweet family out of the shelter and into a home and then eventually find them forever families. Can you help us ensure a better life for these dogs?