Growing Together, Giving Together
Support Toucan Rescue Ranch and save injured wildlife this #GivingTuesday!
$11,171
raised by 79 people
$5,000 goal
This is where your dollar goes this Giving Tuesday.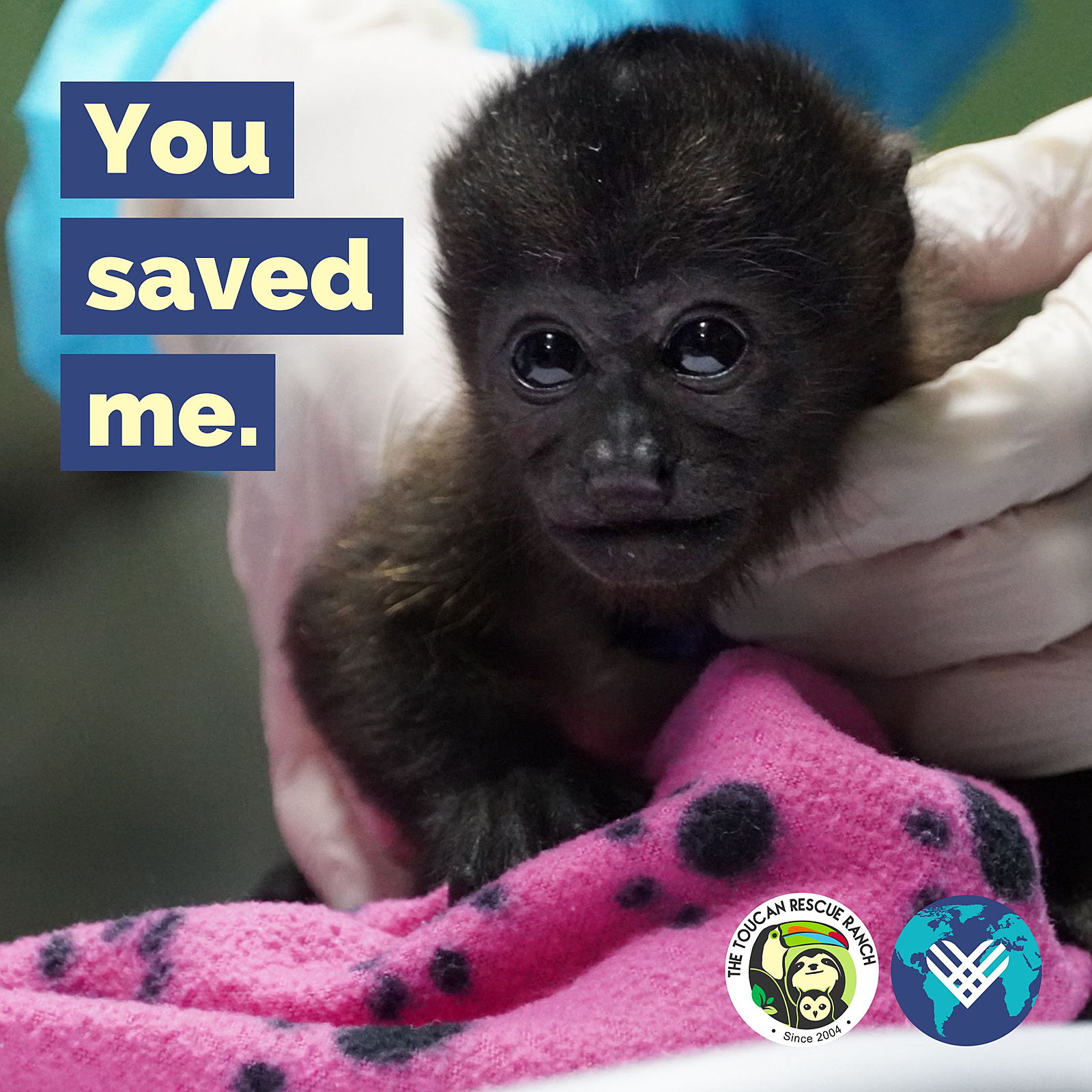 Since our start in 2004, we have made it our mission to rescue, rehabilitate, and rewild the wildlife of Costa Rica. We have grown so much, which has only been possible through the unwavering support of our community.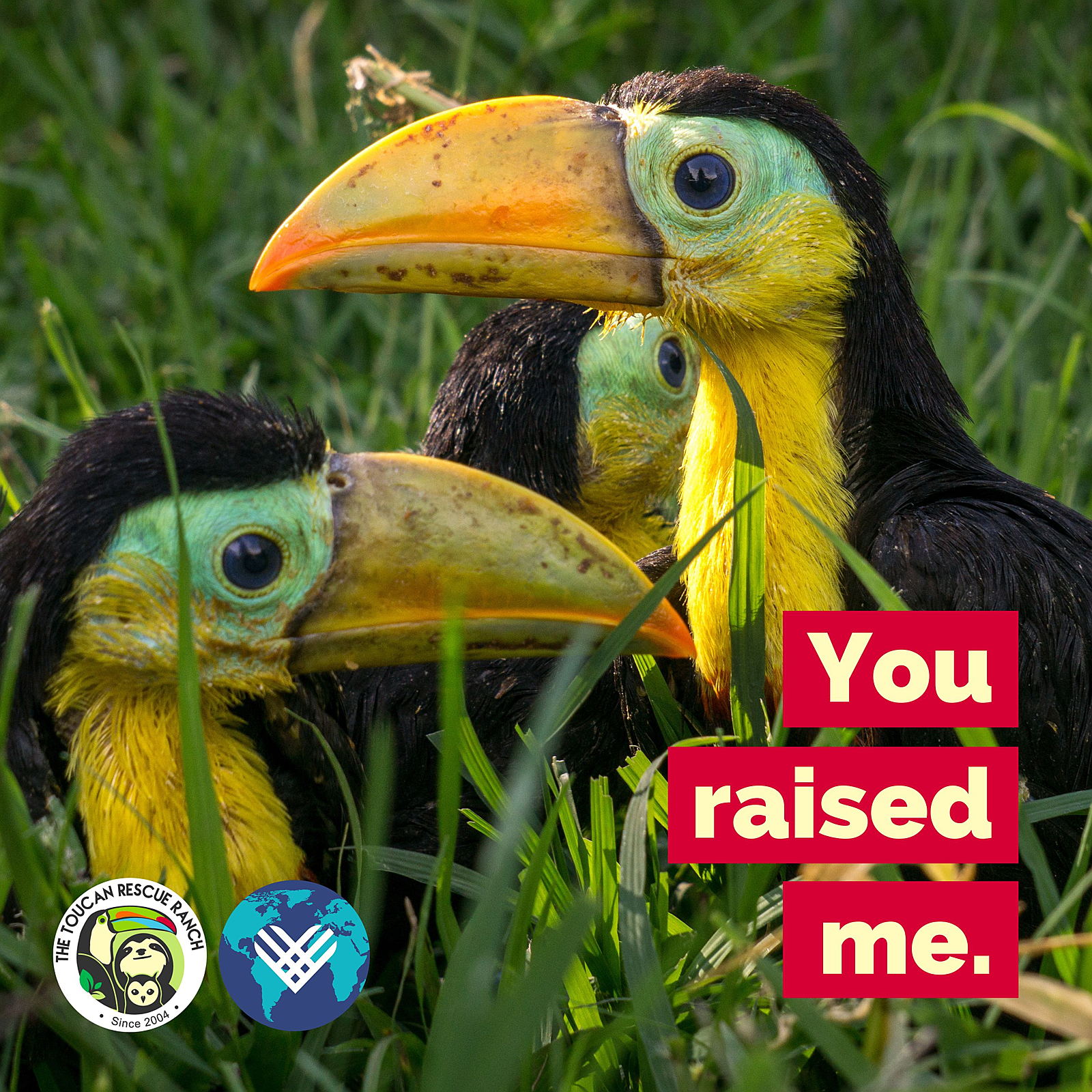 From Costa Rica to across the globe, your support has helped us create these success stories. The work we do is difficult, made even more challenging by financial barriers and a lack of funding, but you have ensured that we are able to continue doing what we do best while also allowing us the space to grow.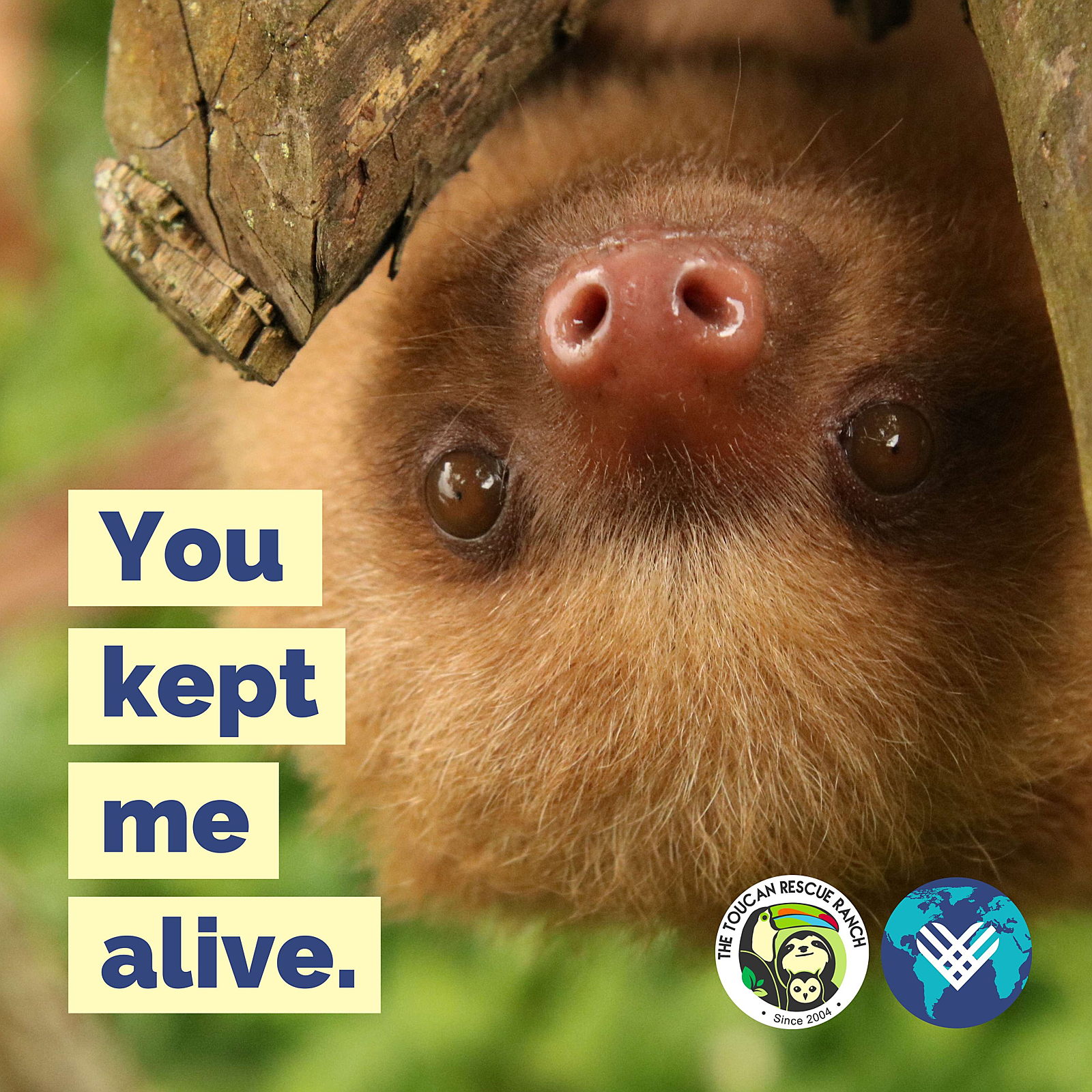 Help us continue to care for the animals that need us by donating to Toucan Rescue Ranch this Giving Tuesday. Our growth is essential to keep up with the ever-increasing demands of running a wildlife rescue facility. Your dollar saves lives.
Welcome to a New Chapter at Toucan Rescue Ranch
Since our start in 2004, our mission has been to rescue, rehabilitate, and release Costa Rica's wildlife. As a grassroots, charity-funded organization that started on our founder's porch, we have grown so much in such a short time.
Every year, we see more and more animals come into our clinic, a variety of new species, conditions, and circumstances that we have had to grow to accommodate. Our continued growth is essential to keep up with the ever-increasing demands of running a wildlife rescue facility.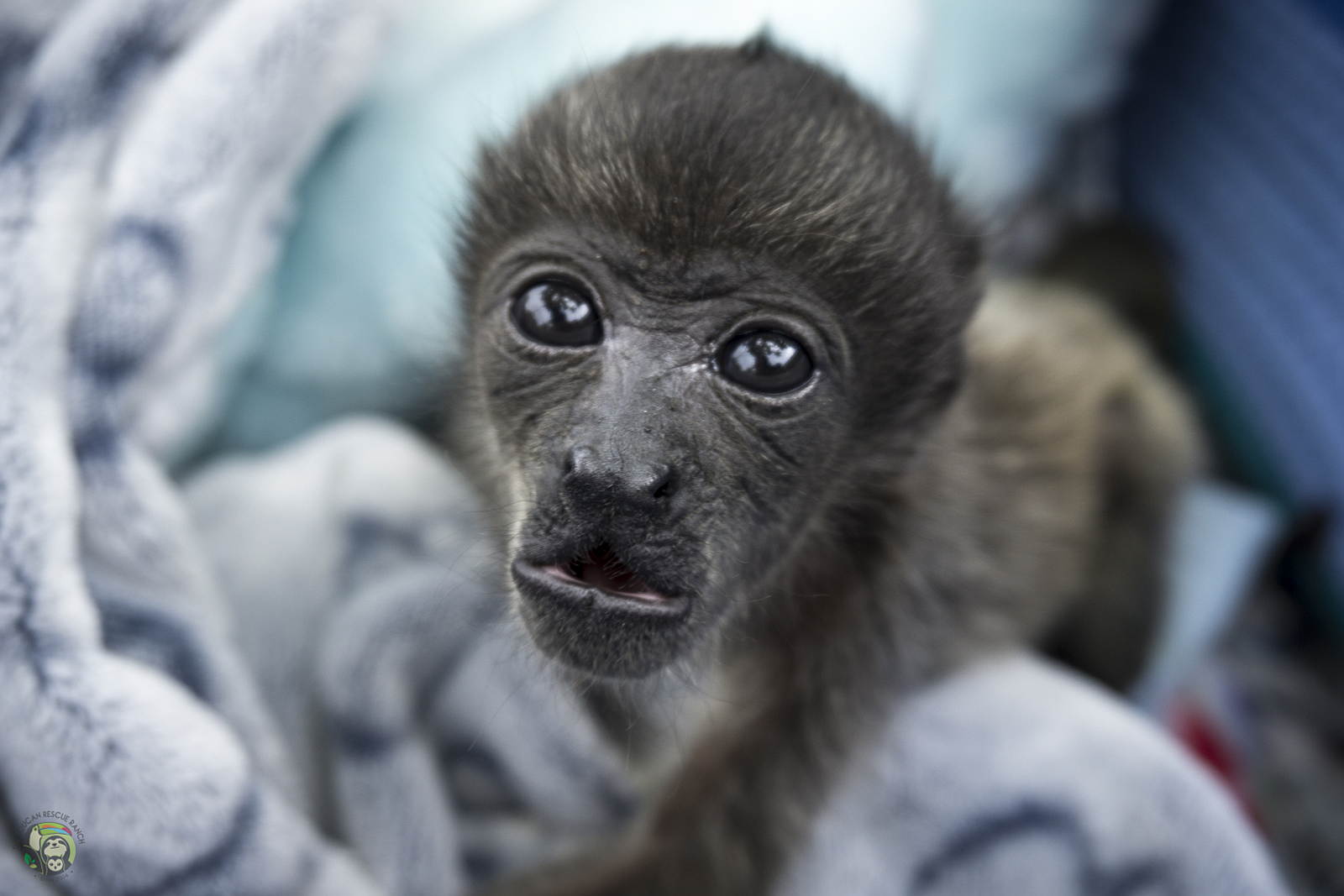 You can save Howler Monkeys with the Toucan Rescue Ranch
After the COVID-19 pandemic, we felt the pressure of limited resources and reduced funding, so much so that we were unsure if we could bounce back. Having come out on the other side of that dark period and still being able to experience such growth is a triumphant feeling that all of us at TRR share. In the past year alone, we have strengthened, expanded, and improved many aspects of our mission. From making upgrades to our facilities to growing our rescue program, we are thrilled at the enormous progress of our little rescue.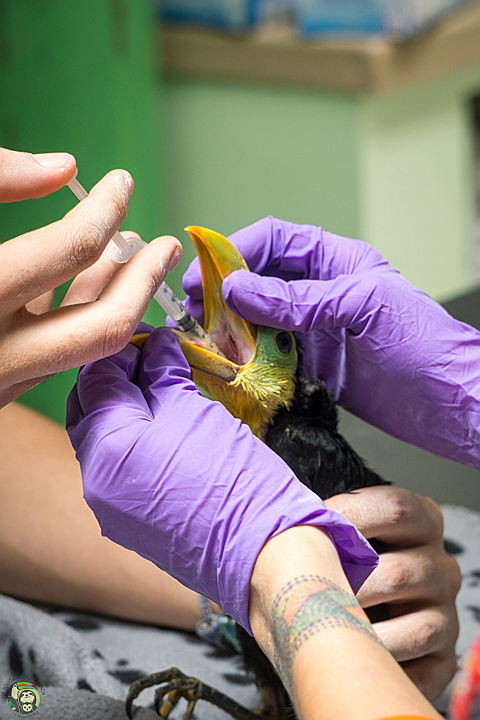 Through our 2022 Call for Artists Campaign, we raised enough funds to begin constructing our new education center at the Release Site, a vast undertaking that signifies a new chapter for our Education Program! We also witnessed the most successful Sloth Ironman Games in TRR history, with a whopping $16,361 raised for our Saving Sloths Together program thanks to the generosity of our supporters, explore.org, and the Annenberg Foundation. This year, we launched our Saving Howler Monkeys Together program, a nationwide project that provides successful rewilding for orphaned, rescued, and rehabilitated howler monkeys in Costa Rica. Our conservation work was also featured on two popular television series this year: 60 Minutes and Dr. Oakley, Yukon Vet.
Alongside these massive undertakings, we have upgraded our nocturnal enclosures, giving our kinkajous and porcupines spacious and private habitats to live comfortably. Rearranging our sanctuary resident's enclosures allowed us the capacity to bring in new non-releasable animals who needed a safe landing. We have also welcomed new staff members to our growing team!
But We Couldn't Do It Alone!
Toucan Rescue Ranch is constantly evolving, thanks to our dedicated supporters. As we grow, you grow with us, allowing us the financial freedom we need to make the best decisions for the wildlife we treat. You are the reason we can keep our clinic doors open.
Each year on Giving Tuesday, we ask you, our dedicated supporters, to help us fundraise for the upkeep of our sanctuary for the year. As a small, donor-funded nonprofit, our growth relies entirely on the generosity of animal lovers like you! 
#PapayaIsLife; our Operating Fund: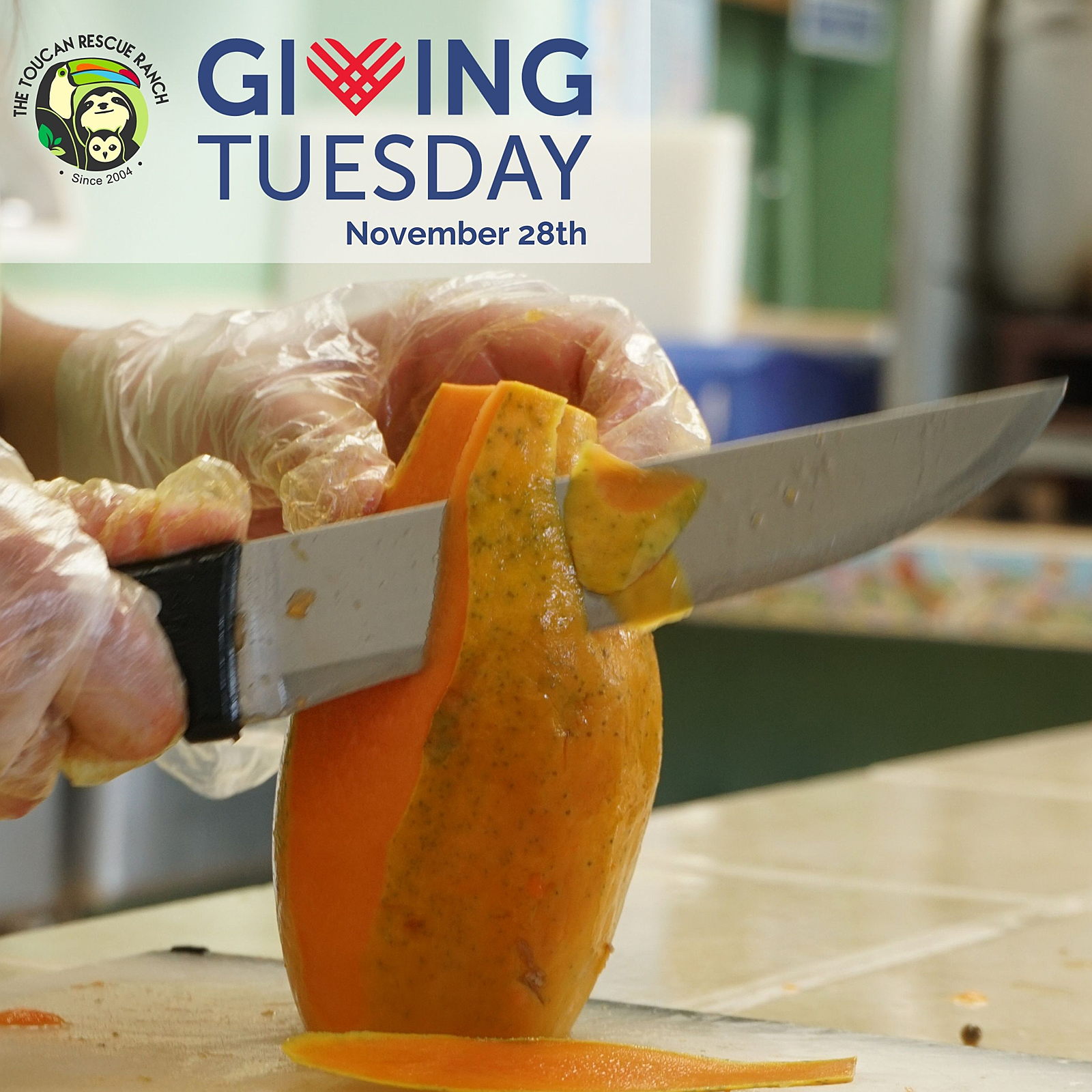 Our animal kitchen goes through roughly 1 ton of papaya in just ONE week. And that's just papaya! To provide for the specialized diets of the over 500 animals in our care, we must supplement various other fruits and vegetables, such as bananas, apples, green beans, carrots, fish, meat, seeds, leaves, and other food items. This is a HUGE but necessary expense that you help us cover with your donations.
Our #PapayaIsLife Fund not only keeps our animals fed–it also allows us to fund the day-to-day function of our rescue:
The money raised from Giving Tuesday helps us with:
Enclosure upkeep, repairs, and general property maintenance
Medical expenses such as treatments, equipment, and medicine
Habitat upgrades, enrichment, and other necessary measures to provide our residents with the best life in captivity
As we continue to expand, the need for additional funding also grows. You can lend a hand by helping us reach our $5,000 goal this Giving Tuesday. And we have outstanding news! Thanks to a grant match from Explore.org and the Annenberg Foundation, your dollar has doubled the impact! When you donate $25, we receive $50, $50 turns into $100, and so on.
All donations are tax-deductible, as we are a nonprofit in the U.S. and a Costa Rican Foundation. With your donations of $10, $25, $50, or $100, you can help us keep our rescue center running! 
Thank you so much for your ongoing support!